Pre-Conception Physical Therapy
How can P3 help prepare a woman's body for pregnancy?
As a woman's body changes with pregnancy, many postural, biomechanical, skeletal, ligamentous, and muscular changes occur (see pregnancy page for more info). Armed with the knowledge of exactly what changes to expect during pregnancy, your doctor of physical therapy can tailor the P3 program towards your specific needs and goals.
Prior to becoming pregnant it is important to make sure the body's systems are functioning optimally. This requires evaluation of the skeletal, muscular, and cardiovascular systems. Pelvic, hip, and lumbar joint mobility, muscle length and texture, core strength, pelvic floor strength, posturing, exercise endurance, and more will be examined for impairments. Deficits discovered during the initial examination will be used to build your individualized P3 program.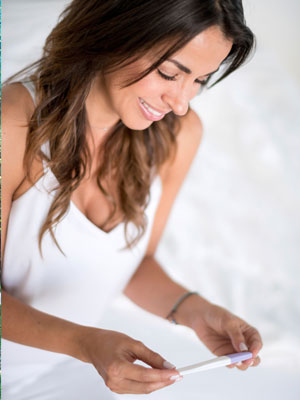 What if a woman trying to get pregnant is not experiencing any pain?
The P3 program is not only a treatment program, it's a preventative health and wellness program that all women can benefit from! Women considering or trying to become pregnant are encouraged to participate in this program to help prepare the body for an upcoming pregnancy.
Request TeleHealth or In-Person Appointment Today